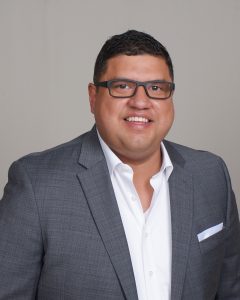 Director - Marketing & Sales
We are pleased to announce the promotion of Gilbert Cano to the position of Director – Marketing & Sales. In this new leadership role, Gilbert will manage and guide all business development related activities on behalf of EnSiteUSA with the principal responsibility to increase sales opportunities across all service lines. Gilbert will provide direct supervision and goal driven tactical/strategic direction to the current Marketing & Sales department. His day to day plans and activities related to sales will be heavily reliant on his collaboration with his BU peers.
Gilbert is completing the 14th year of his career since graduating from Texas A&M University at Kingsville with a Bachelors of Business Administration – Finance in May 2007.  He has dedicated his professional pursuits to achieving progressively greater responsibility in sales and operations business management roles in the oil and gas professional services sector. All of his experiences in the industry have carried heavy, if not sole, business development and sales responsibilities for services identical to those offered by EnSiteUSA. This experience includes: 11 years as Project Coordinator in the pipeline inspection, pipeline engineering and field services business units, then as Field Services Business Manager, and finally as Business Development Manager – Onshore Services.  He has also held the role as Director – Oil & Gas Market Sector Development before being recruited into EnSiteUSA as Business Development Manager in August 2020. Since joining EnSiteUSA, Gilbert has demonstrated a strong technical and commercial business acumen for our industry, and more importantly strong relationships with many of our current and prospective customers, his peer group of business development leaders and many other stakeholders in our industry. In 2014, Gilbert earned his MBA from Texas A&M University at Kingsville.
When asked about Gilbert's promotion, Brad Sitton, CEO, said "I trust that he will anchor a successful and continuously strengthening marketing and sales effort for EnSiteUSA long into the future."
Congratulations, Gilbert!